Extra Curricular Activities & Parents' Evening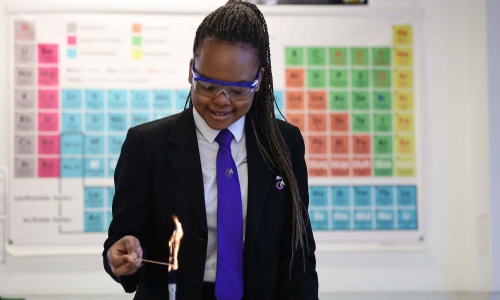 Extra-curricular clubs have returned following the Christmas break and we have also seen the first of this year's Building Healthy Relationships (BHR) Days take place for Year 11. These days are an important part of our personal development curriculum, educating students to prepare them for life beyond our Academy.
This half term, we are looking forward to opening our Academy doors and welcoming parents for a return to in-person parents' evenings on the following dates:
Wednesday 19th January – Year 11 and Post-16 (please remember that students will finish at 2.40pm on this day)
Wednesday 9th February – Year 9 (students will finish at the normal time)
Parents of these students will receive a separate letter with details of how to make appointments with subject teachers.
In addition, our Year 9 students have begun their Key Stage 4 options journey by completing an initial interest form. Options choices will be finalised this term, and we are excited to see our Year 9 cohort take their next step towards fulfilling their Limitless Potential.
At our Academy, we are proud to work closely with West Midlands Police to help reduce crime across Coventry and to educate our students about keeping themselves safe. As part of this important partnership, we have arranged for knife crime awareness sessions on Tuesday 25th January 2022. As part of the session, students will pass through a knife arch on entry to the Academy, before completing a workshop/watching a video with materials provided by West Midlands Police in their tutor groups during period 1. The rest of the day will follow the routine of a normal school day. If you have any questions or concerns, please do not hesitate to contact Alexandra Cooper, Assistant Principal via email at: alexandracooper@graceacademy.org.uk.
Please note that Year 8 and Year 9 students will now be expected to be on school site for line-ups at 8.20am. This slight change will allow for us to ensure students are in school more quickly, ready to participate in tutor activities and prepare for the day ahead. In addition, all Year 8 and Year 9 students will now finish the school day at 3pm rather than 3.05pm.
At Grace Academy Coventry we are looking for an additional Parent Governor who can offer support to the school in a professional capacity as we continue our development. This opportunity is a commitment to the school, and would suit a parent who has professional experience, either in education or industry, and would be able to support us with experience in HR, finance, communications or apprenticeship opportunities. If you would like to have an informal discussion regarding this, please email sarahmcadam@graceacademy.org.uk for further information.
Thank you for your continued support.
Yours sincerely,
Mrs N Whiles
Principal