Principal's Welcome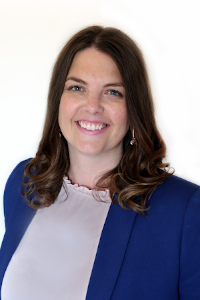 I am delighted to introduce myself as the Principal of Grace Academy Coventry. I could not be more excited, passionate and committed to our school, our community and more importantly than anything, our students. I am dedicated to ensuring that all young people are supported and challenged to allow them to become truly successful young adults who look back at their school career with pride and happiness. I believe our role is to nurture and challenge students to be the best version of themselves at all times.
As a school community, I look forward to working closely with you to further the journey we have already undertaken and work to mitigate the barriers and challenges the global pandemic has put in our way. In that spirit, I hope to be able to collate your views, your experiences, your hopes and your ambitions for your children at Grace Academy Coventry. There is nothing that I wish to hear more because then we, as a school, know exactly what our students need from us to ensure their success.
If we truly work together, we can achieve limitless possibilities for our students' outcomes, their educational experience and their personal development and welfare. Asking 'why' will remain at the heart of all I do, thinking very carefully about why we do things the way we do, and asking 'do they benefit the young people that we are here to educate?' Education isn't easy, learning is difficult and challenging; and being successful does not happen by accident. At Grace Academy Coventry we look very carefully at how we support students in that journey and how much we challenge them to 'know better, do better and be better.' This journey is an exciting one for us all, as we continue to work with you to make sure we are all constantly improving to be better.
I therefore invite you to join us on this journey; we are enhancing our programme of community activities so that we can show you more of what we are achieving and working towards.
I really do look forward to getting to know our community more and am always open to feedback, suggestions and reflections. If there is anything in the meantime you wish to share with us, please email the reception office at coventry@graceacademy.org.uk and we will strive to further develop our important relationship with you. I look forward to getting to know each of you and your families more and am dedicated to the journey we are taking together.