Student Leadership
Student Voice and Leadership
Research shows that students who are involved within Student Voice, usually have:
A greater sense of ownership over their learning
Increased motivation
Improved self-esteem
Greater achievement personally and academically
Improved relationships with peers, educators, and other adults
Student Voice is about empowering our students by providing ways for them to drive forward what we do in our Academy. This will help our students become responsible, respectful, and active citizens who play their part in society.
Our students are at the centre of what we do here at Grace Academy, and we want to ensure we are providing them with the appropriate opportunities that will enrich their lives at school and impact their lives as adults also.
We believe in considering the perspectives of our students; respecting that everyone has a voice and that we will be an even better and more engaged Academy if we work together in partnership with our students. Our Student Leadership is made up of the following roles:
Head Students
Assistant Head Students
Form Representatives
Student Council
Student Leaders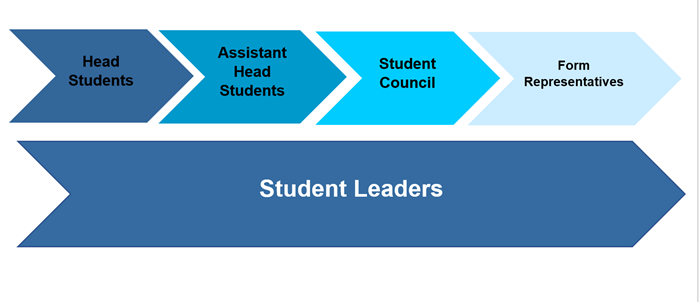 Our Student Ambassador programme is made up of the following roles:
Anti-Bullying Ambassadors
Mental Health Ambassadors
Diversity and Equality Ambassadors
If you are a student at Grace Academy and interested in joining the Student Leadership or becoming an Ambassador, then please speak to your form tutor or Head of Year.